Range Chief Scott Hofmeister
The Alafia River Rendezvous hosts the "Florida Wooden Bow Championship." This archery competition is one of the most popular events at the Rendezvous for several reasons. First and foremost it is family friendly, all ages are welcome and children are encouraged to participate. Dad shoots from the red rock, Mom and youths (13- 16 years) from the green rock, and cubs (12 and under) get to move up to the white rock. The archery targets are top quality and realistic, adding to the enthusiasm. Often placards display some notable facts about the animals, bringing a teaching moment to an already fun event. It doesn't matter if you're a seasoned archer or just out for a fun primitive archery shoot; everyone is welcome and has a great time. On Monday, Tuesday, and Wednesday, there are daily prizes for 1st 2nd, and 3rd place, and for the overall winners for the 3-day event.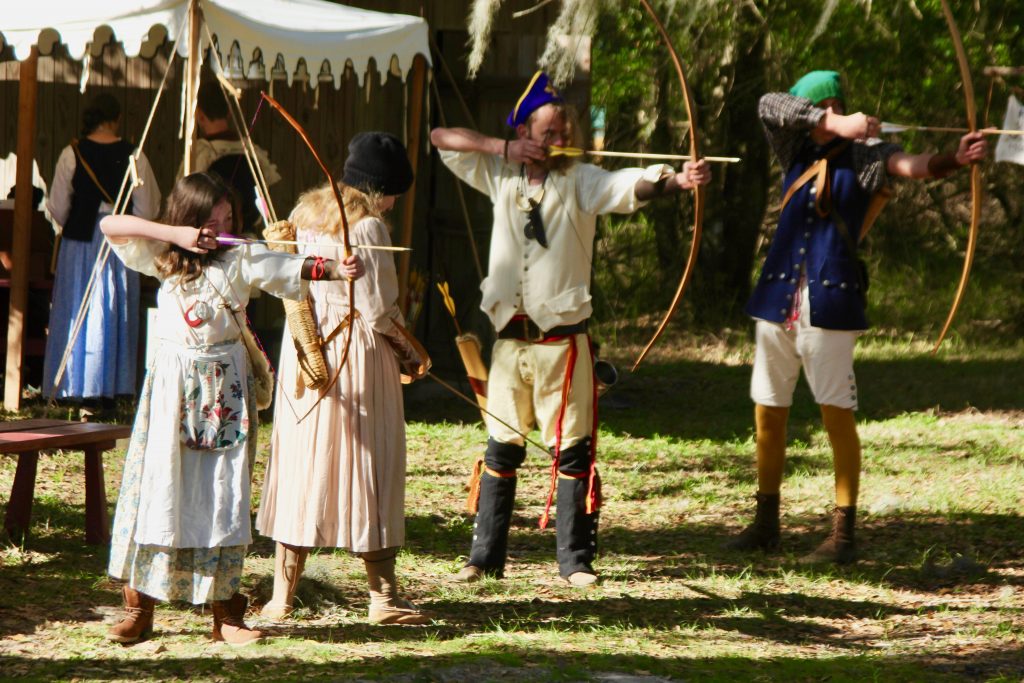 Next is the "Fred Bear Shoot" on Thursday. To score positive 10 points you must hit the kill zone otherwise it is minus ten points, even if you hit the target outside the kill zone. This fourth day of primitive archery competition sounds challenging but the truth be told, there are prizes for everyone. Burl Wilson heads up this event and his good spirited personality makes everyone feel welcome.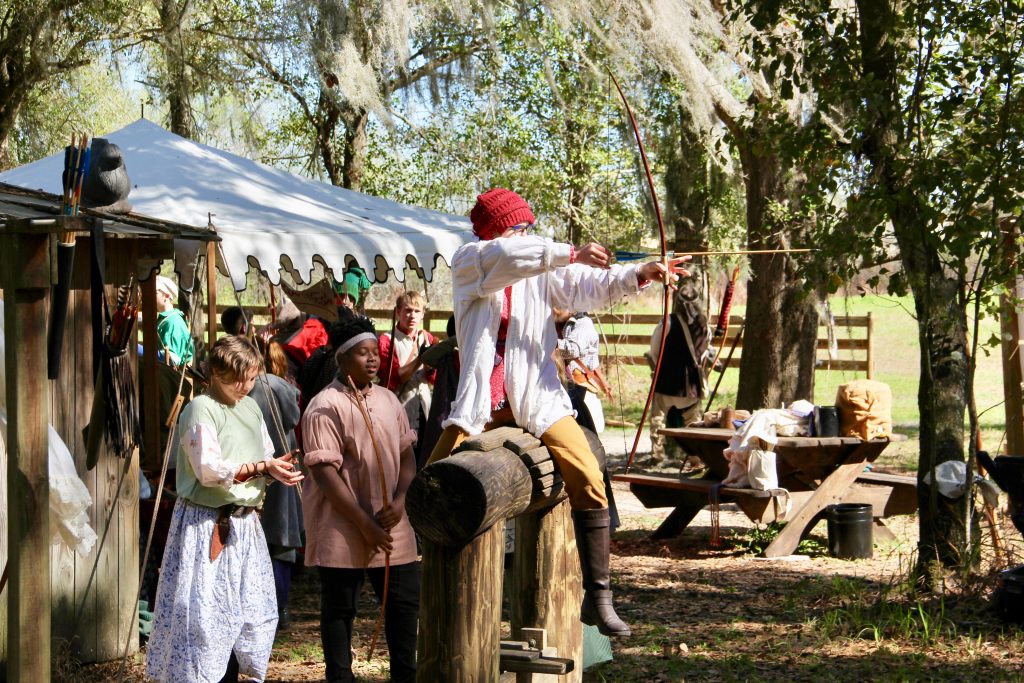 The Sakkwa Woods Walk Range was built and designed by Jack Keener and the Sakkwa Council, (Sakkwa means Badger). There are 20 3D targets on the range that are changed daily to keep things fresh. There is a practice area for warm up with multiple range targets both bag and 3D. The Fish and Wildlife Foundation of Florida graciously supplied us with a grant in 2020 for the purchase of new equipment and 3D targets. The Florida Frontiersmen has several level 2 USA Archery coaches if you need a little help or need to polish your archery skills. Come join us and make some memories at The Alafia River Rendezvous.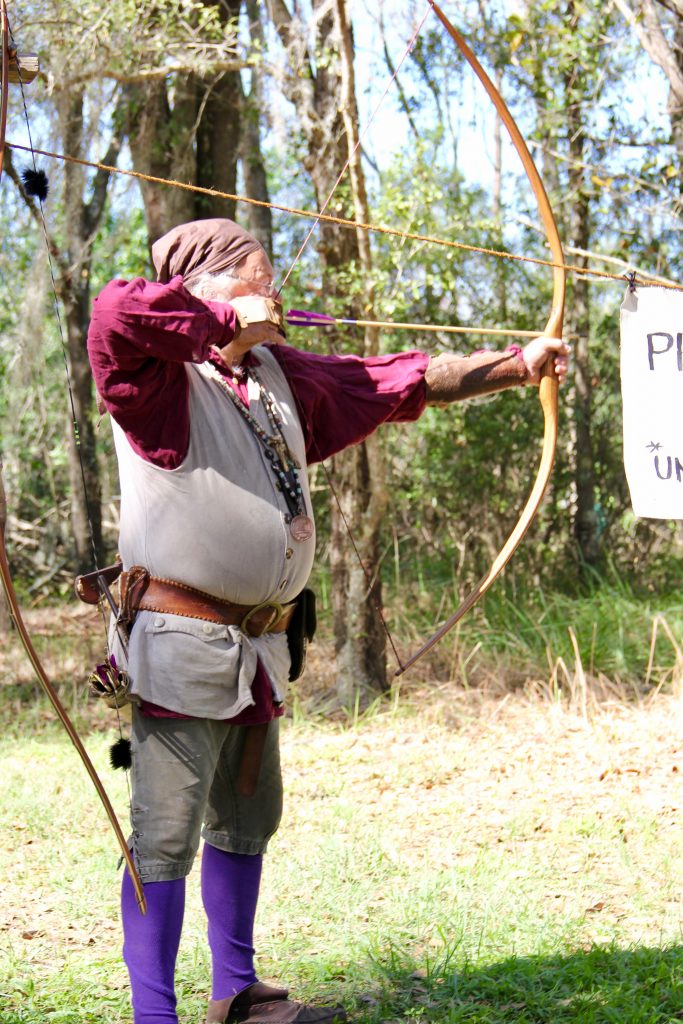 Rules are simple: bows need to be wood bows, wood laminated or horn bows with or without natural backings, no fiberglass or plastic and no sights. Arrows must be made of wood, cane or other natural material with natural feathers or natural fletchings with field points only, no plastic nocks. Scoring is Kill zone 10 points, a hit anywhere on the body of the animal is 5 points and a miss please mark with an X on your score card.          
Our Florida Frontiersmen archery program emphasizes primitive archery. The use of natural materials, before the invention of plastic, carbon fiber and fiberglass. These natural materials, wood, sinew, feathers, horn, and river cane were what our early American archers would have used to harvest game and save precious black powder and lead. Of course, the Native Americans were skilled archers: taking Deer, Bear, Bison, Elk and other game to sustain their communities.
Primitive archery shoots are held at each monthly meeting of the Florida Frontiersmen, the first weekend of every month, with the same primitive archery categories: Men, Women, Youth (13 to 16), and Cubs (12 and under). Come join the Florida Frontiersmen Family for some good family fun.